Back to staff directory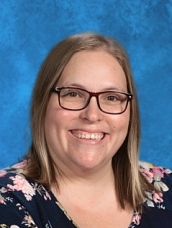 E-cademy Grade 4/5/6
Hi, My name is Verena Gillam and I have been with the district since 2013. I am originally from a small community on the west coast of Newfoundland and I completed my bachelor of education at Memorial University in St. John's, Newfoundland.
I started my teaching career in Northern Saskatchewan teaching grade 1 and moved to Fort McMurray in 2013 to be closer to family. I started teaching at Greely Road School in grade 2 and in 2014, I accepted a permanent position at FMIS and taught a variety of grades but most recently ECDP.
This year I am teaching grades 3 and 4 with E-cademy+.
In my spare time I love spending time with my husband, Allister and my two children Maggie and Cooper. I am so proud to be teaching here and calling Fort McMurray home.
My philosophy for teaching is to build meaningful relationships and make connections with students that last. I hope to inspire students to be their best selves, show kindness and compassion and dream big dreams.